Special Features - Master Certification Training
Register for Free Orientation Session
Limited Seats Available!
Time : 3 PM to 4:30 PM (IST/GMT +5:30)
 Search Engine Advertising Overview
Search engine advertising (SEA) is a branch of online marketing and, together with SEO, a discipline of search engine marketing. In SEA, advertisements in the form of a text or images are posted on search engines such as Google or Bing. The advertisements are then placed prominently in the SERP. The posting of advertisements within the framework of SEA is the main source of income for search engine providers.
 Search Engine Advertising Cource Syllabus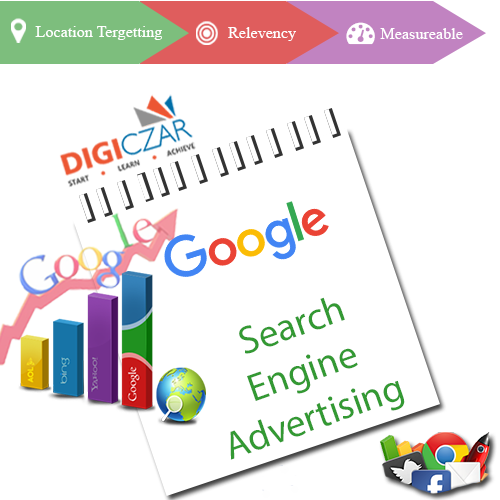 Google offers multiple certification exams in Digital Marketing Domain. Digital Vidya course will help you prepare (and pass) the following exams:
AdWords Fundamentals
Search Advertising
Display Advertising
Video Advertising
Shopping Advertising
Google Analytics Individual Qualification (GAIQ)
Btw, these exams are conducted online by Google for FREE. Anyone can register & appear in these exams.