Special Features - Master Certification Training
Register for Free Orientation Session
Limited Seats Available!
Time : 3 PM to 4:30 PM (IST/GMT +5:30)
 E-Commerce Marketing Overview 
Our range of e commerce courses cover every aspect of online retailing strategy and practice. You might also benefit from our analytics sessions or from additional training in usability. We've worked with a number of household names in retail to deliver in-company training. If you'd like to explore what we could do for you, please contact us to discuss your requirements.
 E-Commerce Marketing Cource Syllabus
Conversion Optimization – How to Deliver Digital Growth
E commerce and Online Retailing
Econsultancy's Certificate in Digital Marketing & Google AdWords Qualified Individual
Certification **HRDF Claimable** – Malaysia
Online Merchandising
Persuasive Design
Psychology for Digital Marketing
Usability and Persuasion in E-commerce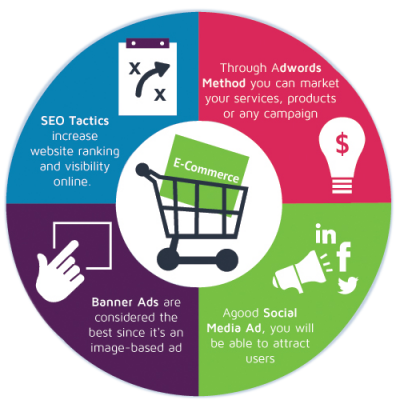 Google offers multiple certification exams in Digital Marketing Domain. Digital Vidya course will help you prepare (and pass) the following exams:
AdWords Fundamentals
Search Advertising
Display Advertising
Video Advertising
Shopping Advertising
Google Analytics Individual Qualification (GAIQ)
Btw, these exams are conducted online by Google for FREE. Anyone can register & appear in these exams.